Take On A Total-Body Workout With Our Group Fitness Classes in Kokomo
At Workhorse Gym, we're helping men and women of all fitness levels find success. Our Group Fitness Classes in Kokomo offers hands-on coaching and a total-body system that can be scaled to meet your unique goals and skill level.
We are proud to train people all across Kokomo. Come see us today or simply fill out the short form on your screen to learn more!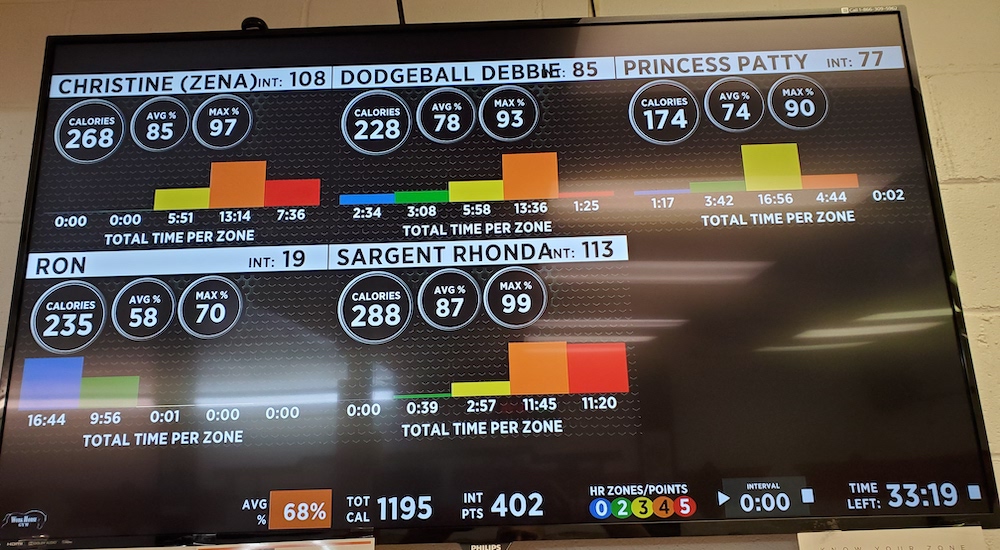 Why Is Our Fitness Training System Right For You?
The truth is, it's right for everyone!
Our Group Fitness Classes focus on small group sessions that are structured to ensure that everyone can enjoy hands-on coaching and a unique approach to improved health and wellness. Our Fitness Training sessions are designed to challenge you with total-body workouts and a focus on producing long-lasting results.
We're offering men and women across Kokomo a chance to build:
Mobility and flexibility
Functional strength training
Improved cardiovascular endurance
And incredible confidence in no time
So, How Does It Work?
At Workhorse Gym, we rely on functional strength combined with high-energy circuit training in our group fitness sessions to help you get the very most out of your body. Our variety of Group Fitness Classes can keep you guessing week after week with a dynamic mix of kettlebell training, bodyweight movements, endurance exercises, and so much more.
Strength for Life
Muscle mass and strength are the number one indicator of aging well. Strength for Life was created with this fact in mind. No bodybuilding or powerlifting, just functional strength and mobility exercises that will give you the strength to live a long, active life on your terms.
Core
Easily our hardest and most satisfying workout. Our Core classes are only 15 minutes, but in that short time we work the total core to help you get the rock hard abs you want!
Strong Foundations
Strong Foundations is a women's strength class focused on helping you find new strength. Strength is foundational to lasting wellness by improving your quality of life and your overall body function. In addition to that, building strength helps reduce joint pain, increase mobility and flexibility, enhance your energy levels, and improve your circulation.
Drop 2 Sizes
This is our flagship class and the best way to get started at Workhorse Gym. It starts as an 8-week fat loss and fitness program designed to melt at least 2 pants sizes off of you, but you can still be a part of the Drop 2 Sizes classes after your first 8 weeks are done! Every workout is designed to elevate your metabolism so that you keep burning fat long after the workout is over.
Our team is dedicated to your success and we'll be there every step of the way to help you stay motivated, accountable, and injury-free on the path to long-lasting success.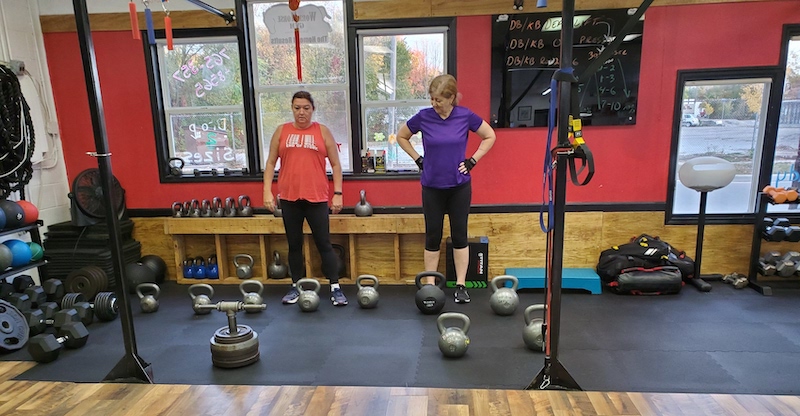 Come see us today for:
Professional coaching and instruction
Flexible scheduling
Unlimited classes each week
And even comprehensive nutrition guidance
Join Us Today For The Best Fitness Training in Kokomo!
If you're looking for a better way to train, look no further. Our Group Fitness Classes here at Workhorse Gym in Kokomo can help you get the very most out of your body and build confidence in yourself like never before.
We are proud to work with people of all ages and experience levels.
Just fill out the short form on your screen to learn more today!