Enjoy Complete Customization Of A Tailored Fitness Program Right Here In Kokomo
There's simply no substitute for the impact a customized fitness program can have on your body. But sometimes, we also want to be surrounded by a group of supporters who can keep us motivated to dig deep and give it our all.
That's where our Semi-Private Training here at Workhorse Gym comes in.
This program is designed for groups of 1-3 and is completely customizable to meet your unique goals and skill level. Each person in the small group is able to have personalized attention and an individualized curriculum while training alongside their friends and family. We're helping people all across Kokomo find success.
Just fill out the short form on your screen to learn more!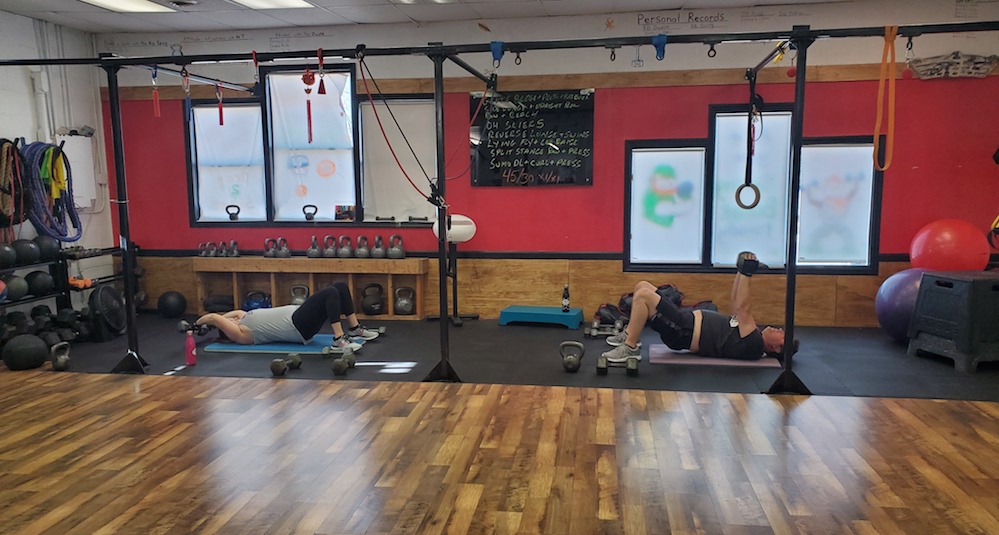 Our Semi-Private Training Can Help You See Results Like Never Before
That's the beauty of this program - it's the best of both worlds. We're helping you take on a targeted training program that caters to your unique skill set and the goals that you want to achieve. You'll get your own individualized training program and share one trainer amongst your group.
We're also giving you the chance to challenge close friends or loved ones and help each other stay motivated like never before.
Our Semi-Private Training in Kokomo offers:
Professional coaching to help you find success and stay injury free
Complete customization to meet the needs of any goal or skill set
Cutting-edge resources and amenities along the way
Proven strategies for everything from improved strength to everyday mobility
Who Is Our Semi-Private Training Designed For?
Truthfully, this class is perfect for any age, experience level, or set of goals. The idea behind our Semi-Private Training is to surround you with like-minded classmates who can have your back and keep you challenged.
But we're not letting you settle for cookie-cutter solutions. That's why every system that we offer is tailored to meet the needs of your group and help you achieve the things that matter most to you.
At Workhorse Gym, we're proud to work with:
Middle-aged men and women hoping to stay challenged
Older groups seeking an active lifestyle and pain-free movement
Competitive athletes looking to improve their skills
Take The First Step Today! Join Us For The Best Semi-Private Training In Kokomo!
Are you ready to take your fitness journey to the next level? Join us today at Workhorse Gym for the best Semi-Private Training in town. We're helping Kokomo take on a tailored program that caters to your unique goals and priorities.
Just fill out the short form on your screen to learn more!