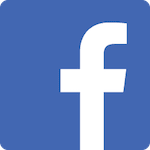 Workhorse gym is about the people
Lily Rayburn

Workhorse gym is about the people that are apart of the gym, like a family. No one person is over looked for forgotten. Individual class or group. All the need for exercise are always best tried to be met. This gym will also help you get healthy with not only self in class but even out of class by sending emails on a weekly basis with recipes and facts that can help you achieve your goals. Both Ron and Christine are good people that strive to help out and share there knowledge. If your messing up or needing that extra push they are there to find a way to help you meet you goals 100%.

This gym dose not take your money and say go play on the adult jungle gym....you are thought, watched, tracked, planed, molded, into the strongest, high stamina best person they can help you become!!! All I had to do is take the first step into this place met and greet and make future plans to be better person...being at the gym I didn't lose weight as much as i lost inches I went from a size 24 bottoms to a size 16 in one year!!!take that self esteam!!...im back....thanks a lot to the gym people on it and the trainers Ron and Christine

I'm so grateful for all your help...

Ps the place is super clean and I love the protein drinks!!!